I received my first digital SLR camera four years ago and immediately began looking for a photo processing service to handle the images I wanted to print. I had been using Clark Color Labs for the past thirty years for film processing, so I began searching the internet to see if Clark had a website. I was glad to find they did.
During the internet search, I found numerous sites that handle digital photo processing, but their prices were a good bit higher than the prices Clark was offering. I went to the Clark Color Labs website and signed up for an account. The sign-up process was very easy and I was ready to navigate around the site. Clark gave 40 free prints just for signing up with them, and their regular price was only 8 cents per print as compared to 19-29 cents for some other services.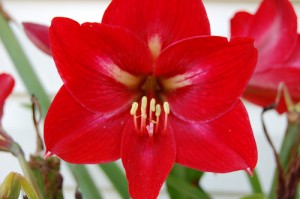 I clicked on the Upload button and uploaded my first set of photos to their site. The upload process was pretty quick because the software they use handles multiple image files simultaneously. The system can upload high resolution JPEG files very quickly, especially if you have a high-speed internet connection.
Once the files were uploaded, the system immediately displayed the cost to have the entire album of pictures printed. The price that was shown did not include any discount offers, and Clark has some kind of discount offer going just about all the time. All that is necessary to receive the discount is to enter the discount code at checkout.
I was able to click Buy Prints and go directly to the check out process, during which I could remove any images I didn't want printed. When I clicked the check out link, my order was confirmed, and the system showed me the total cost for the prints, and the shipping cost. The approximate shipping date was displayed, and I was done. I was advised that I could check on the status of my order at anytime while logged into my account.
One really good feature about the Clark Color Labs system is the online storage. Once I upload my images, they remain on the system until I decide to delete them. The only requirement that Clark imposes on the storage is that I must order prints from them at least once in a twelve month period. That is no problem for me because I'm constantly taking pictures and having them processed.
The online storage is definitely a plus, because I once had an incident with my home computer, and lost a group of pictures stored on my hard drive because of a failed drive. I was able to go to Clark's website and download the images back to my computer with no loss of quality. Had it not been for their online storage, those images would have been gone forever.
I received my first print order about 4 days from the day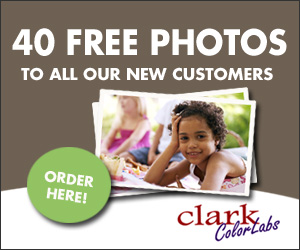 I uploaded the images to Clark's website. I opened the package and was amazed at the quality of the prints. The colors were so vibrant that I couldn't help but admire my own abilities with the new camera. Of course, the camera had a lot to do with the quality of the images, but the processing was perfect.
With the exception of some specialized printing that Clark does not offer, I've have used them exclusively since then. So click on the link to the left and give Clark Color Labs a try for your next set of digital prints. It's free to sign up and you get 40 free prints just for joining.
As a wildlife artist, I don't usually have my reference photos printed but when I do want prints, I trust Clark Color Labs to provide the quality I want every time. Until next time, keep your brushes clean, your colors pure, and as always, thanks for stopping by the North Forty.
Regards,

P.S.
Click here to go to Clark Color Labs and sign up for your free account. By clicking the link and signing up through North Forty Wildlife Art, you will be helping support this site and your support will allow us to continue to bring you quality content.
Thank you.