North Forty Wildlife Art Gift Items
In addition to our paintings and prints, we have T-shirts, sweat shirts, totes, mugs, and a wide variety of other items that can be purchased with some of our favorite images in a series entitled Dreamin' Bout Ducks.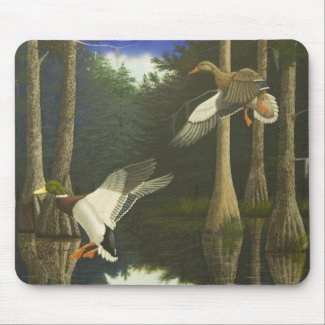 Safely Home Mouse Pad
by
North40WildlifeArt
Create unique
photo mousepads
on zazzle.
Mousepads and posters are also available featuring the image from the painting "Safely Home".
Check them out and let us know what you think.